Experiencing
Diseño ultra delgado - Installacíon rapida y segura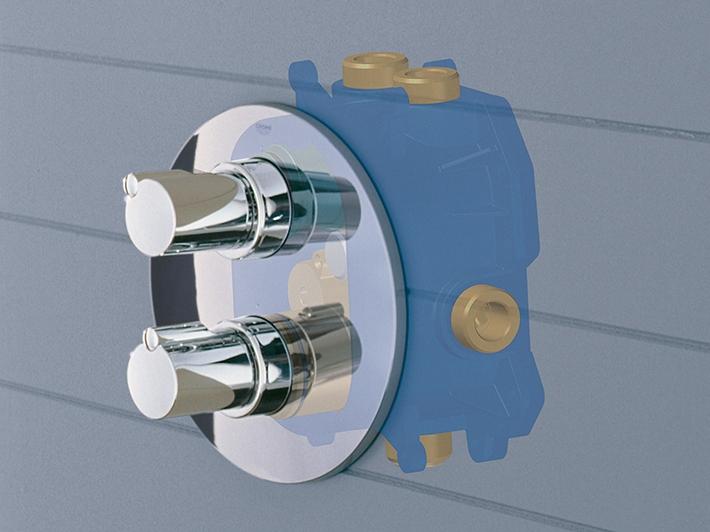 Rapido T is the ultra-flat concealed solution from GROHE. With only 70 mm installation depth it will fit into any wall. Where space is limited, Rapido is the solution.
The concealed box comes as a complete ready-to-install unit with coded water inlet and outlet connections. So there's no chance of it being installed incorrectly. The unit is 100% tested before it leaves our factory to ensure a lifetime of perfect and safe operation.
For maximum showering enjoyment, GROHE Rapido T benefits from GROHE TurboStat® technology – for safety, comfort and water efficiency. Thanks to an excellent flow rate of over 50 litres per minute* and a third outlet, Rapido T is also the perfect choice for a custom shower where you wish to install a head shower, hand shower and side showers.
* at a flow pressure of 3 bars and without downstream resistance