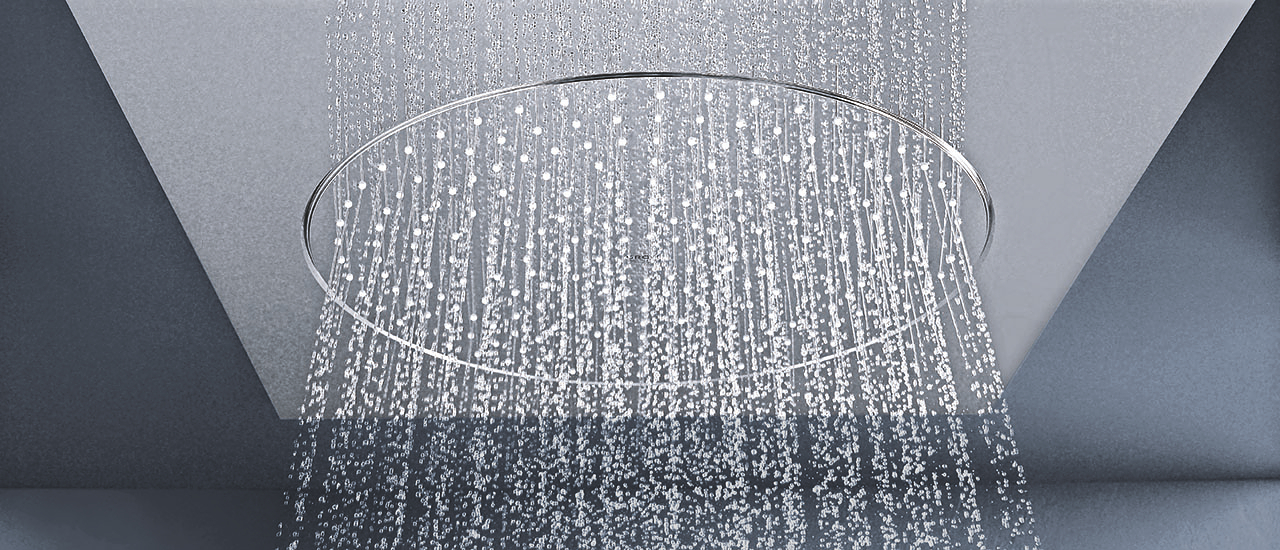 Rainshower F-Series
Flat panels that blend seamlessly into the surrounding environment.
Revitalizing first thing in the morning, re-energizing after sports, relaxing at the end of the day – Rainshower® F-Series turns your bathroom into a recreation zone. Sophisticated and understated, luxurious and resolutely modern; the ultra-flat panels blend seamlessly into your bathroom architecture. From the flush, ceiling-mounted head shower to body showers that can be individually calibrated, the collection indulges and inspires in equal measures. For those who take showering seriously and understand the restorative qualities of water, the Rainshower® F-Series wins hands down.
Experiencing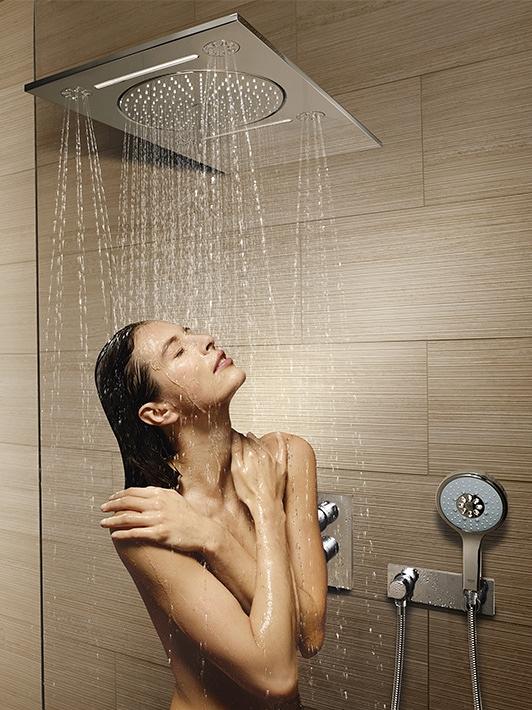 El Rainshower ® F-Series Multi Spray 15" añade una nueva dimensión de personalización a los spa. La nueva ducha fija o de techo, ejemplo de la ingeniería de alta calidad GROHE, cuenta con tres tipos de chorro diferentes para una suave vitalización: el clásico lluvia de 300 mm de ancho, un masaje de 4 GROHE Sprays Bokoma ™ para reducir la tensión o una refrescante cascada doble XL.Siguiendo el concepto modular detrás del GROHE F-Series , GROHE Rainshower® F-Series Multi Spray 15" se puede combinar o complementar a la perfección con otros productos de la tecnología GROHE F-Series como Grohtherm F, F-Deluxe digital y otras duchas GROHE F-Series.
Experiencing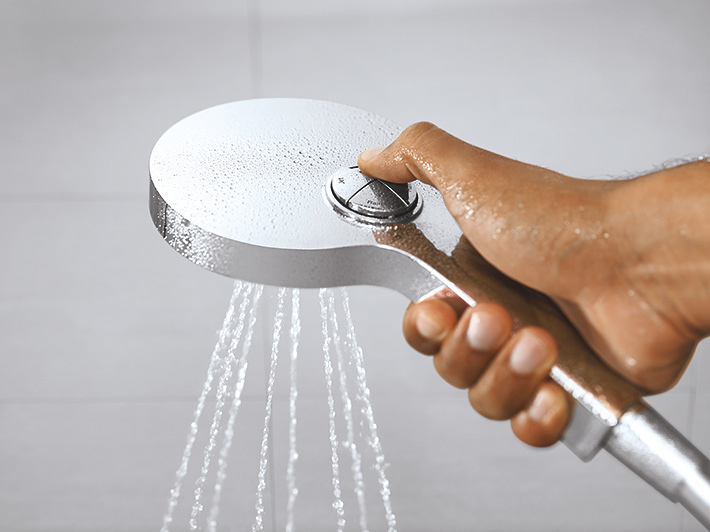 Power&Soul Cosmopolitan
Ver colección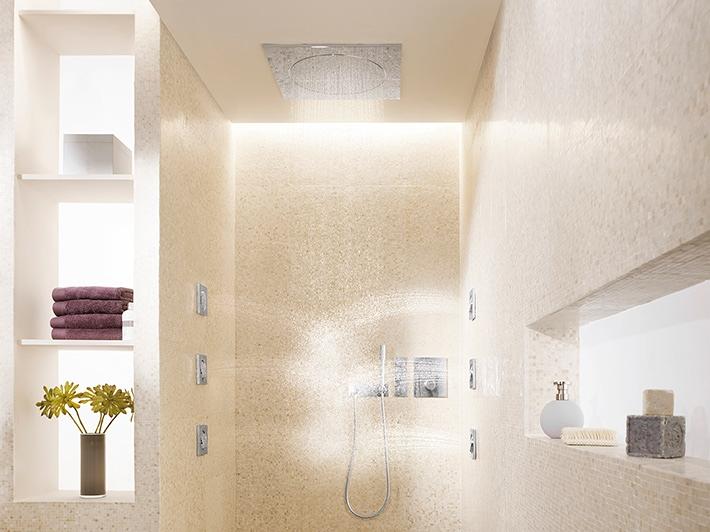 Grohtherm F
Ver colección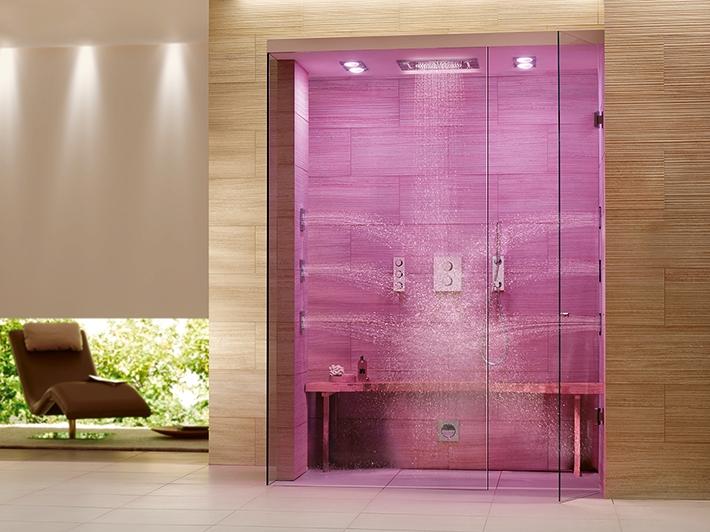 F-digital deluxe
Ver colección