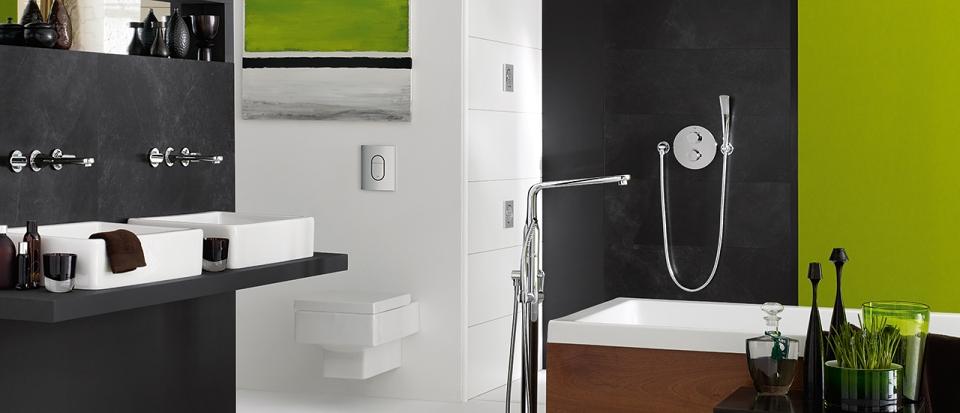 Safe Showering for all generations
Enjoyment without Complications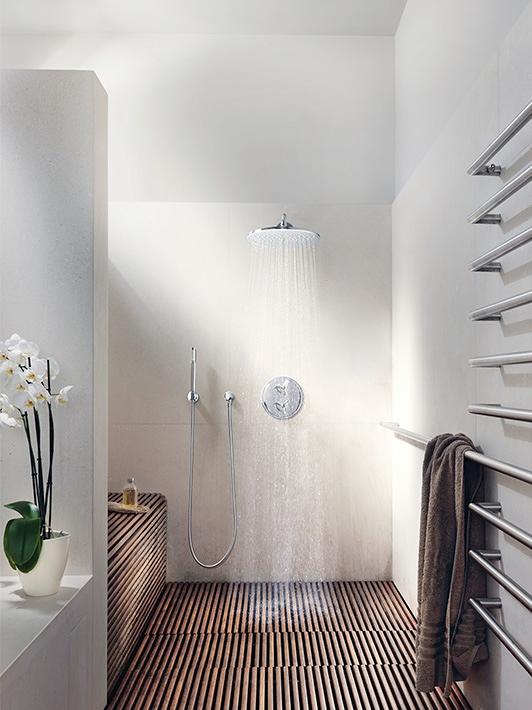 The same applies to the shower taps. The simple and intuitive operation of a shower is usually taken for granted when planning a bathroom. Consequently the special needs of different user groups are often not considered adequately. For elderly people, in particular, it is important that they do not need to learn the operation of their shower in a lengthy process but that it becomes second nature to them.

In this context, important protective precautions need to be taken into account, e.g. regarding non-slippery surfaces and the correct handling of taps and showers. Health hazards resulting from scalding as well as unintentional misoperations must be avoided to the extent possible. A sudden change in the water temperature is always unpleasant and can startle the user, no matter whether it is caused by misoperation or by a pressure change in the water supply. Especially elderly people, who usually need more time to react, may get a shock and lose their balance – which is a major health hazard. Smaller children who are unfamiliar with the water control and very sensitive to extreme temperatures need to be protected just as well.
Choose a GROHE Thermostatic Mixer for a safe Shower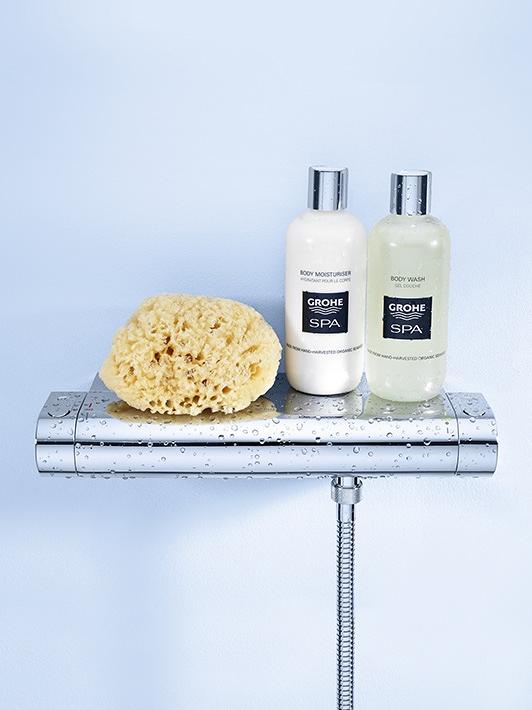 Thermostat fittings from GROHE are especially recommended when it comes to ensuring protection against scalding, as they offset potential pressure fluctuations in the water supply automatically and in fractions of a second.
The GROHE TurboStat® technology ensures that the perceived water temperature remains constant at all times. If the cold water supply is interrupted, our thermostats immediately stop the water flow. This largely protects users against injuries from hot water flowing from the overhead, hand or side showers.

The GROHE CoolTouch® technology is a special benefit of our products. To protect users against scalding, GROHE CoolTouch® shields the outer surfaces of taps, exposed pipes and hand showers from the hot water channels inside.
Want to know more about our Thermostats?