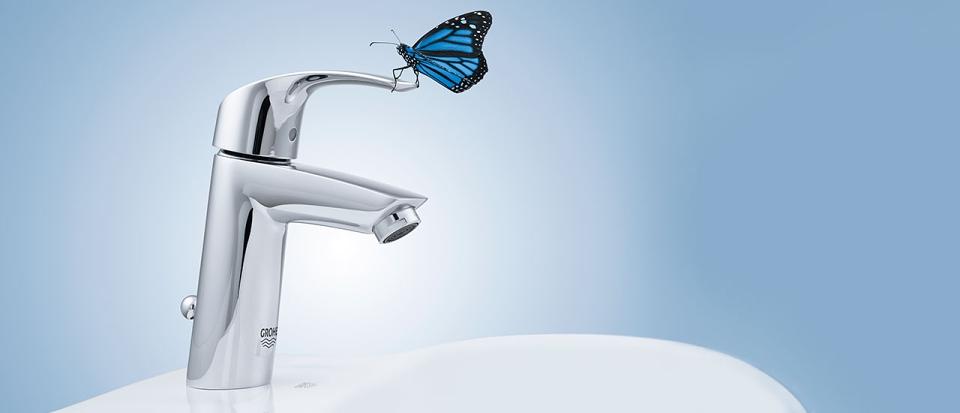 Smooth Tap Handling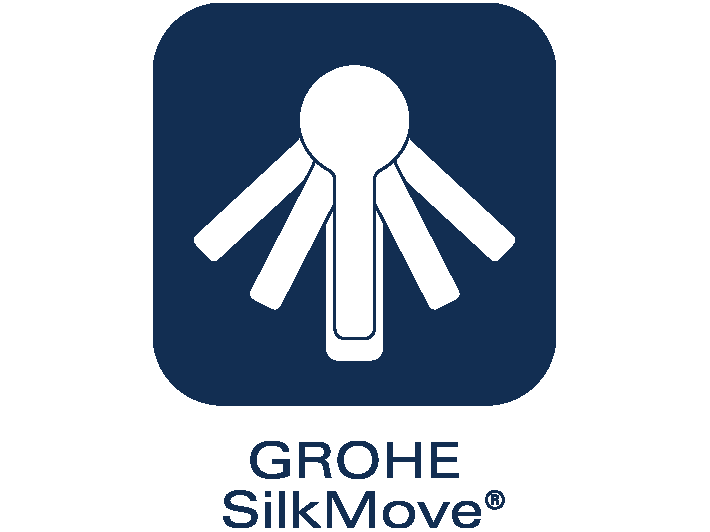 The cartridge is the centrepiece of every mixer and where the ceramic discs are located. They are made from a space-proven ceramic alloy, one gliding over the other with utmost precision. The polished mirror-like surface of the discs is then coated with a special lubricant with Teflon® technology for frictionfree performance. The lever handle of the mixer is connected to the discs by a solid brass element for maximum strength and durability. It is essential that the machining and quality of these precision parts are of the highest standards, so that they deliver unrivalled performance.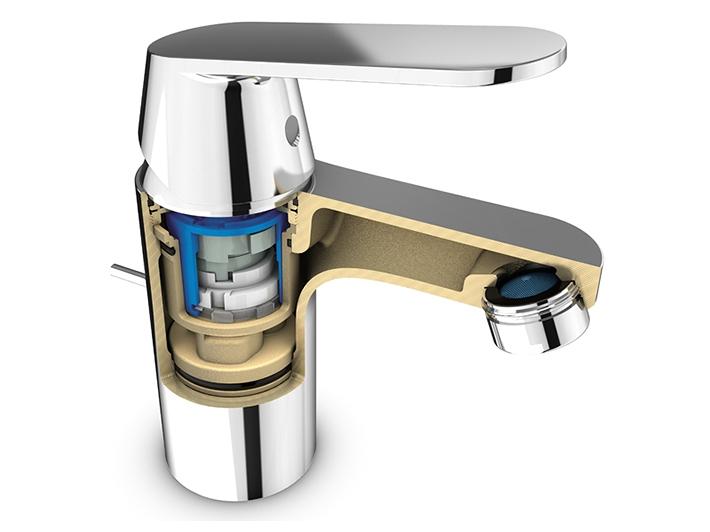 The special ceramic discs and Teflon® technology in GROHE SilkMove® cartridges ensure a lifetime of effortless precision.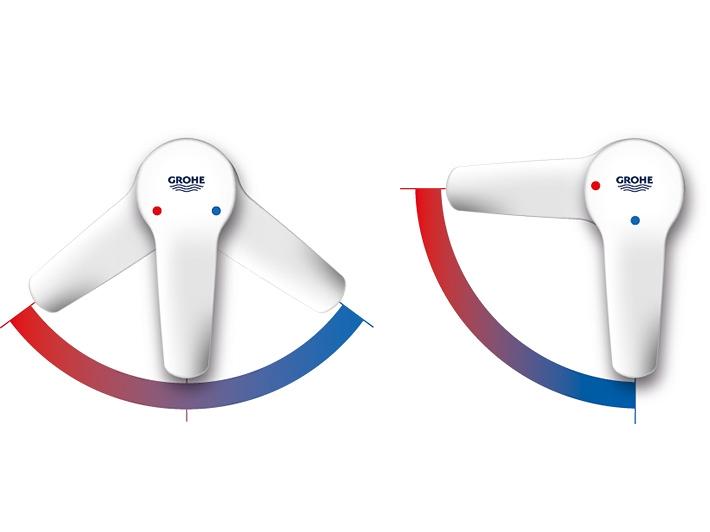 GROHE SilkMove® operating angle.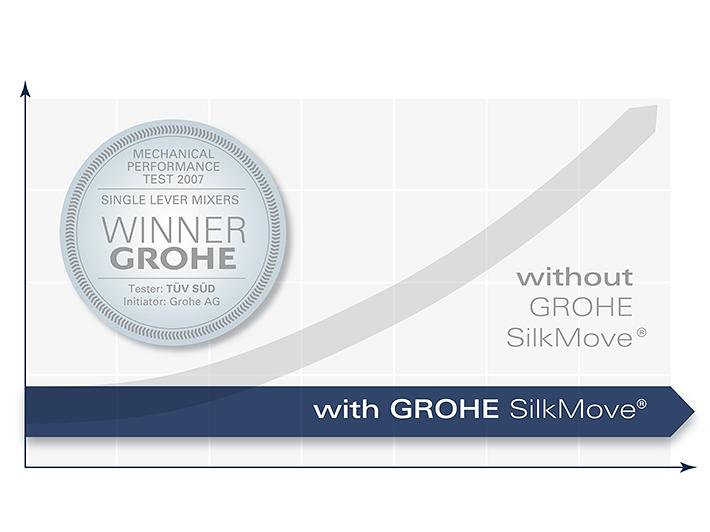 GROHE SilkMove® guarantees smoothness of operation as on day one – even after 20 years.