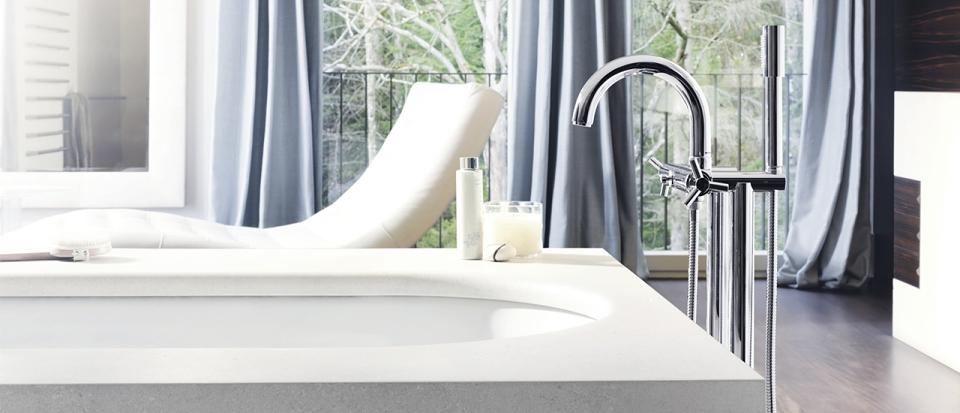 Floor-mounted Bath Spouts & Bath Faucets
Floor-mounted Bath Spouts for freestanding Baths
Pure. Minimalist. Striking. The simplicity of our chrome bath spouts makes them the perfect choice for modern freestanding bathtubs. A floor-mounted bath spout is the faucet of choice for today's modern bathroom. Sculptural and elegant, they add an eye-catching detail to a freestanding bathtub.
Faucets for freestanding bath spouts
As the bath spout is a freestanding piece in its own right, it does not incorporate a faucet. To control the flow of water choose a concealed shower mixer faucet or thermostatic mixer faucet in coordinating design.
Floor-mounted bath/shower mixer faucets offer a complete solution for freestanding baths. Unlike bath spouts, which require a separate mixer faucet to control the water flow, floor-mounted bath/shower mixers incorporate a faucet with a bath spout and a hand-held shower head. Whether you like the minimalist styling of a bath spout, or the added features of a hand shower, we have a solution to meet your requirements.