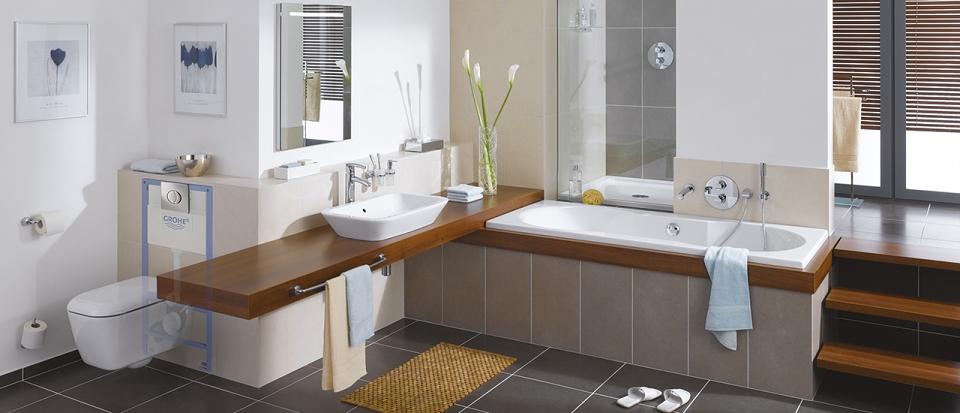 Create imaginative Bathroom Schemes with Rapid SL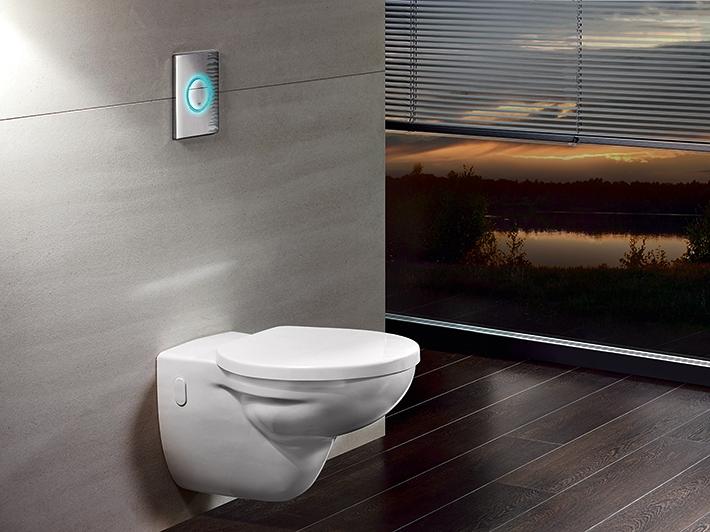 Silent Nights –<br/>Concealed Cisterns with GROHE Whisper®
Whether it's in a hotel or a private residence, GROHE Whisper® ensures that everyone gets a good night's sleep. Even if someone flushes the toilet in the middle of the night in an adjacent room, decoupled pipe supports prevent sound transfer to the structure of the building when water is released from the concealed cistern into the WC bowl.
Plus, pair the cistern with our Nova Light flush plate, which give off a soft ambient glow, and there's no need to turn on the main light.
Nova Light flush plate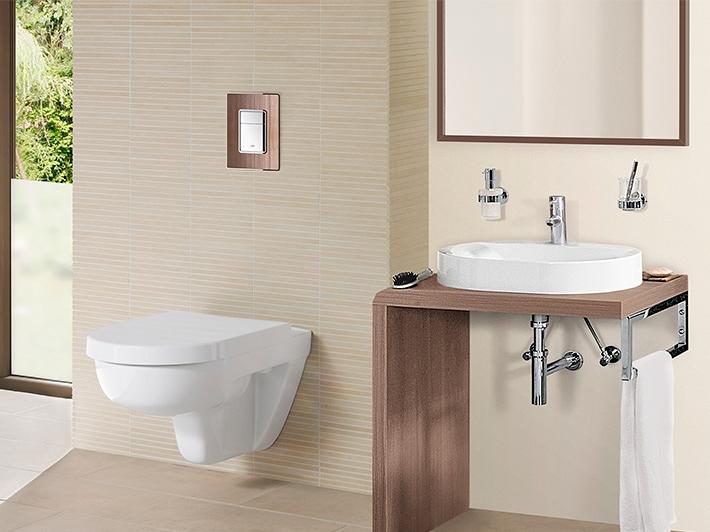 Dual Flush Cisterns for effortless Water-saving
All GROHE concealed cisterns offer the choice of single flush, dual flush, start/stop flushing or remote actuation depending on your choice of flush plate.
Cisterns are supplied with a factory setting for dual flushing with 6 liters (large flush) and 3 liters (small flush). Simple on-site adaptation of the flush volume ensures compatibility with all ceramics and plumbing requirements. The following combinations are possible: 9 and 4 liters, 4.5 and 3 liters or 4 and 2 liters.
Dual Flush Cisterns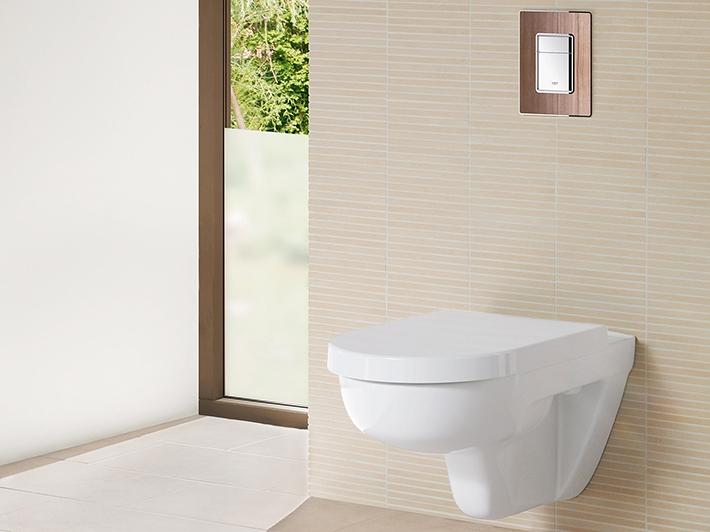 GROHE Fresh
An extensive range of flush plate designs ensures complete design coordination with all styles of faucet and bathroom décor. GROHE flush plates also give easy and direct access to the cistern for maintenance and are compatible with GROHE Fresh. Launched in 2009, GROHE Fresh makes it possible to use toilet freshening blocks with a concealed cistern.
GROHE Fresh